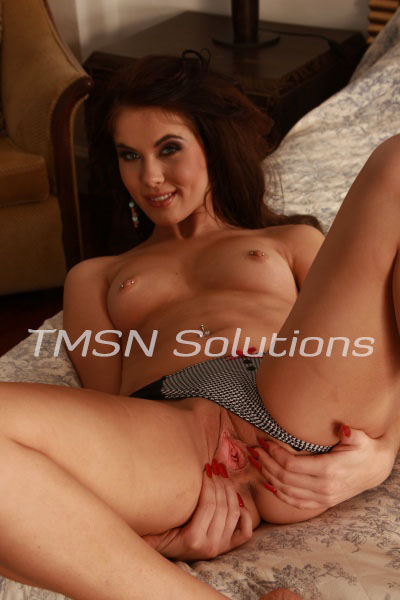 Collette — 1-844-332-2639  ext 383
As I walk into the laundry room and I see you drop something quickly into the laundry basket and turn around very briskly. This definitely catches my attention as I walk over to you. Now you have caught this mama's attention. I walk over and grab my pink pair of panties out of the basket, and they are still warm from you holding them.
You look up at me in total embarrassment. You know exactly what mama does to naughty boys like you? That's right she punishes them. Last time I caught you with my panties, I spanked you. This time, I think I want to make you wear them as I spank you.