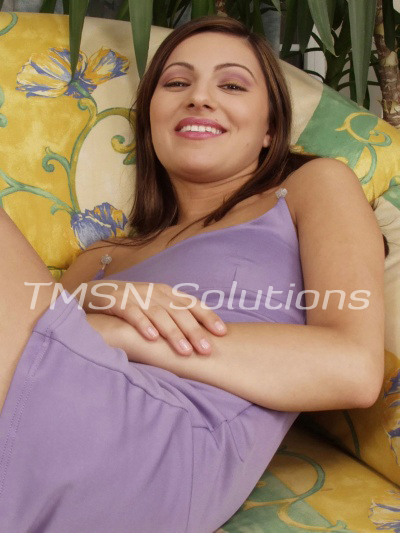 My sweet little baby called me up the other day.
"Please make me your sweet baby girl," he begged.
I found the most adorable frilly dress and filled the skirt out with poufy petticoats.  I dressed her in cute little tights with ruffles on her bottom.  That way when she bent over or her skirts flew up, everyone would see her pretty little diapered covered bottom.
After brushing out her hair, I tied little bows into her curls.  Then tucked her toes into black buckle shoes.
What an adorable baby girl I had by the end of our call.
Want to be my baby girl?
Sweet Mommy Zoey
1-866-510-7470
http://www.phonesexcandy.com/zoey.html