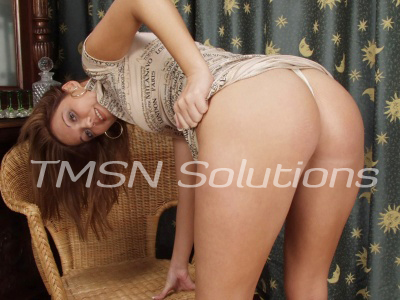 Imagine this, l'm lying on top of you, l lift up your tshirt and kiss you down to your belly button and undo your belt. I start from the top again and kiss you down to unzip your jeans and do it one more time while you are wriggling to get out of them as l raise myself a little above you. Looking down your body as your jeans go past your cock to your knees than feet.
Once you are totally naked l crawl down a little and give your head a little kiss and a short suck and get up and grab my blanket full of goodies. I open it up and remove the diaper that l have in there for you, l lift your legs up and place it under your bum.
I reach over and grab the baby powder and sprinkle it on your baby cock and glide my hand up and down your cock and then with the other hand l rub your bottom with it. I change the intensity of the stroking from slow to faster to even faster and back again and then l lean forward and tell you to turn over l have one more surprise for you.
As you do that for me, l quickly belt on my strap on and pour lube all over it and lube you up too. I start to slowly push my strap on into you, letting your bud hole adjust to its size, inching down more and more till you have taken all 9 inches in. I pour some more lube onto it and start fucking you harder with it, you start pushing back into me, you want it deeper into you and l start thrusting and l start to hear you moan and then whimper and your body just goes limp. While l was fucking you, you were jerking yourself off to my strokes.
I pull out of you, take of my strap on and ask you if you need a clean diaper to which you reply 'lm good mummy, l dont need one tonight', so l remove the one from underneath you, get in front of you and we start spooning till we both fall asleep.
Mummy Dorothy
1-866-727-9269
http://www.sweetmilfphonesex.com