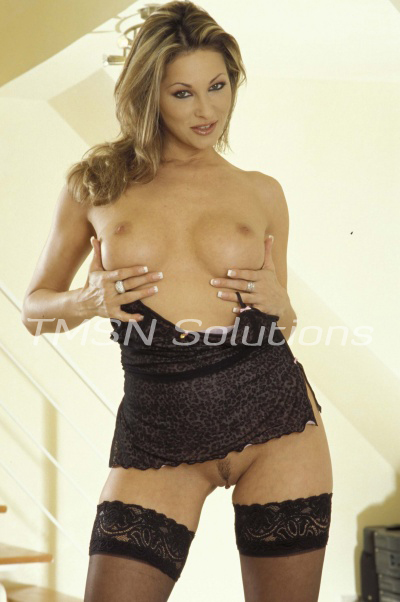 Mama Anna has a big surprise for her special babies.
I love to hold you and cuddle you while you suck my big pink nipples.  i will take good care of you my sweet babies.
Mama knows how to treat you like the special baby you are.  I love to rub your cute little winkie and watch it grow nice and hard for me.
For my big boys mama knows how much you love to wear and smell my dirty panties too. Were you a bad boy and watched mama go potty?  Well then we will have to teach you not to peak on mama again.  Mama has a special rattle that she likes to use on your cute little butt.
I think you will have lots of fun with mama Anna sweet boy.  I will feed you change you and dress you in nice big girl panties any time you want and of course don't forget those fun and naughty winkie games when mama rubs your cute winkie and makes you do a special cummie just for me.
Mama Anna is waiting for you special baby.
hugs,
Mama Anna
http://www.phonesexmamas.com/anna.html
1-866-954-7325