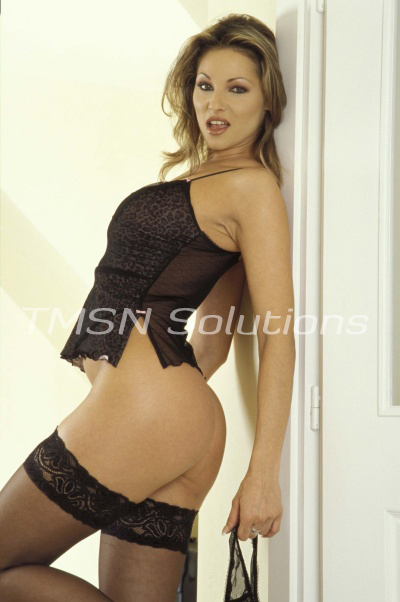 Hello my sweet baby "D". Mommy Anna has a big surprise just for you!
I have new soft silky panties I wore just for our next play time. They have lots and lots of sweet juicy cunt juice in them and I just know how much you love to suck all that sweet juice.
I have a brand new toy that is so cute and I can't wait to play with you. We play such fun games together don't we? You know I can't resist your sweet little bum, and I know you love to sniff and cum hard in mommy Anna's panties. So hurry sweetie and give mommy Anna a call.
love and kisses my sweet adult baby.
Anna
http://www.phonesexmamas.com/html
1-866-954-7325