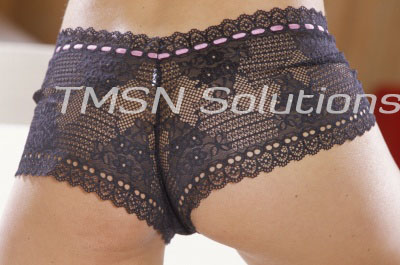 You're willing to do ANYTHING to get into Mommy's panties aren't you? The hidden cameras in my room have caught you going through my panty drawer. Taking out my panties. Sniffing my panties. You haven't yet done what you truly want to do though, have you? Slip Mommy's panties and feel what they feel like against your skin.
Today you're going to experience that. There are a few things you have to do for me first though. Getting into Mommy's panties comes at a price.
You're my filthy little slut now. You'll do anything and everything I demand of you. If you don't, there will be no more of Mommy's panties ever again.
You don't want that now, do you?
Wicked Wendy
1- 866-299-2032
http://www.phonesexcandy.com/wendy.html