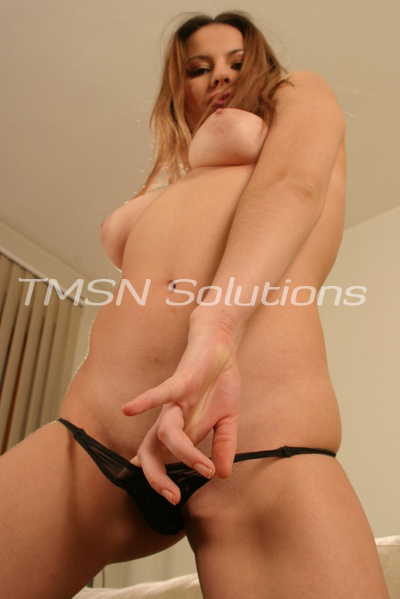 You bad bad little boy! Look at you down there all messy and covered in melted chocolate! You must have gotten into the Halloween candy while Mommy was getting ready to take a shower. Now here I am in just my panties scolding you for making such a squishy sticky mess all over the floor and yourself. Look at you! I'm going to have to pick you up and throw you in the tub. Ugh and that means my stomach and big titties are going to get smeared with chocolate. Mommy Mona will have to hop into the hot soapy water with her dirty filthy baby boy too, won't she? I was going to take a shower anyway…..
You know once you are all cleaned up Mommy is going to bend you over her bed and spank that ass. You deserve to be punished for doing something you know is wrong. That little chocolate baby ass looks soooo yummy. I want to grip it with my hands and squeeze it, spread it, rub that sauce all over it. Then I'm going to raise my hand and bring it down hard against your skin. What a loud *slap* it will make, don't you think?
Maybe next time you won't get into the fridge while Mommy Mona's back is turned….
*Make sure to join us in the chat room Wednesday, October.28 at 7:00pm mountain for our Games Night! You could win a FREE call! See you all there!*