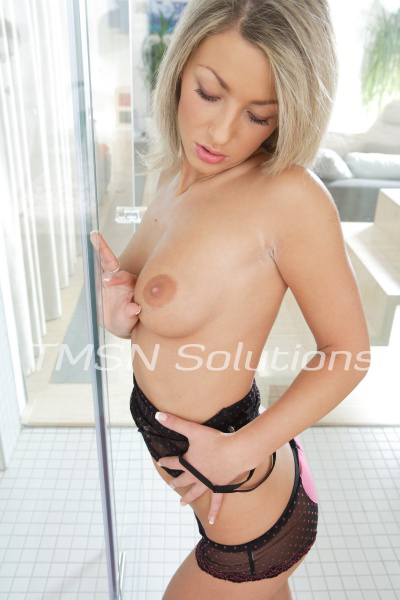 The big AB boy was sleeping soundly when the sun started to come up. He could feel the warm squish of his full nappy against his little private parts. He knew that at any moment, mommy would come in and say that someone has a dirty bottom and needs a bath. He loved bathtime with his mommy.
"Oh, I can smell that stinky nappy from over here." Mommy Diana said as she walked into the nursery.
This made the AB boy happy. He loved to hear mommy's sweet voice and watch her bouncing milky breasts as she walked over to his crib. His little eyes inevitably became glued to his mommy's breasts, since he was always hungry first thing in the morning. He enjoyed the way mommy's nightshirt was left unbuttoned enough so that when she bent over his crib he could see how full and swollen her breasts were. He reached for them, but mommy gently took his hand and said he would have to wait until he was all clean before he could eat.
He would do anything to taste mommy, so he laid still as she opened his stinky nappy. Mommy said he was stinky and he needed a bath. Mommy used the wipes to clean his dirty little bottom.
She put him in the bathtub and as usual, the water was the perfect warm temperature. Mommy always made sure her AB boy was comfortable and cozy. She used the soapy washrag to clean his body, getting rid of any evidence of the dirty nappy. Her touch was gentle and loving. He could see mommy's nipples through her shiny nightshirt, and it reminded him that he was hungry for mommy's milk. He reached for her breasts again, but mommy gently redirected him.
"Not until after your bath, darling."
He loved the sound of his mommy's voice over the soft splashing of the water. After his bath mommy wrapped him up in a towel and carried him over to his changing table where she put a clean nappy on him. She took him in her arms and sat in her rocking chair. The baby boy waited with excitement as his mommy unbuttoned her shirt and cradled his head in her hand as she brought her breast to his mouth.
He felt his mommy's hard nipple against his lips and he sucked on it with such fervor that his mommy let out a tiny yelp. He buried his face in her breast while he sucked at her tit. The milk flowed from his mommy into him and he fell asleep in her arms.
Diana
1-844-332-2639 ext 248